April 2020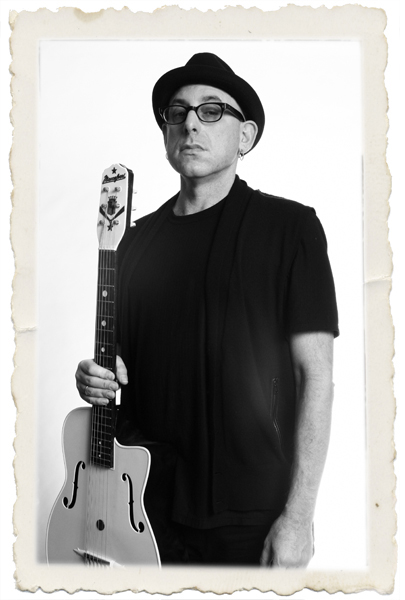 In his own words, Joe Gore is "a San Francisco-based composer, producer, and multi-instrumentalist fluent in classical music, punk rock, and most styles in between".
We first got to know Joe's guitar playing on records by Tom Waits (Bone Machine) and PJ Harvey (To Bring You My Love), where his playing and tone perfectly melded with and supported the songs. His full list of recording credits stretches long, not to mention his years of insightful columns for Guitar Player Magazine and his own Tonefiend blog.
Since we knew Joe's taste for lo-fi gritty guitar tones, we were delighted to hear his positive assessment of our Bucketverb BBD reverb:
Primitive faux-reverb delay effects are great for adding a trashy-cool vibe, and Bucketverb attains new depths in trashy coolness. Also, the relative simplicity of its sound makes it easy to integrate into mixes and arrangements. It sits in its own eccentric space without slobbering all over whatever other ambient effects you happen to be using. Love it!
Photo of Joe by Richie Leeds