July 2011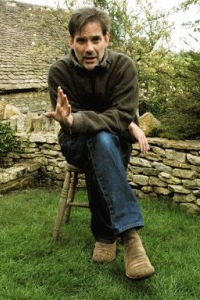 Tchad Blake is one of our biggest audio heroes. So when we heard that he was using Lowender, we freaked out, and then emailed the man to ask a few questions. Tchad was awesomely generous with his answers…
Q: How have you been liking the Lowender?
The Lowender is one of a handful of plug-ins that helped convince me ITB mixing was going to work. I love that thing. It's replaced my old hardware sub-harmonic synth.
Q: Where are you using Lowender within your sessions?
Mainly on kick and bass. It's often distorted with a Sans Amp or Decapitator. Sometimes it's followed by a soft (somewhere between 6 and 18 dB/oct) 28Hz hipass filter on my drum buss.
Also I have used Lowender on a stereo mix, to extend the range of some old rough mixes of mine. I just put it across the buss, along with a bit of midrange EQ.
Q: What are some releases that you've used the Lowender on?
The most recent release is The Black Keys Brothers album. [Ed. note: Brothers won Grammy Awards for Best Alternative Music Album, and for Best Rock Performance for the single "Tighten Up". Listen for the Lowender on the "Tighten Up" bass line.]
There is also some Lowender on Delta Spirit History From Below, Phillip Selway Familial, Tracy Bonham Masts of Manhatta, and Peter Gabriel "Down To Earth" [featured at the end of WALL-E]. More recently, I also used Lowender on Marike Jager Here Comes The Night and on the upcoming Blitzen Trapper American Goldwing.
Thank you Tchad for talking with us about Lowender!