Features
Resizable window shows peak level meter with FIVE CREEPY HEADS
Exclusive RED DEVIL peak hold indicator function
HYPNOTIC SPIRAL moves with the music or lulls you into a trance
About
A peak level meter with Halloween flair.
Five creepy heads provide you with peak metering at 0, -6, -12, -24, and -36 dB thresholds.
The red devil at the top also functions as a peak hold – it will remain lit if the signal peaks hit 0 dB, until reset by clicking anywhere in the window.
The hypnotic background spiral animation can be changed to different modes using the popup menu at the top of the plugin window. The spiral can be set for slow or fast spin rates, or its motion can be turned off. Or, use the Variable option to cause the spiral's speed to change dynamically, triggered by the input peak levels.
Note that Spooky Meter deactivates its audio processing if the plugin window is closed, for CPU efficiency. Because of this, it will not catch 0 dB peaks with its peak hold while the plugin window is closed.
Get it now before it's gone... Spooky Meter II is only available for download during the spooky season (from October 1 through November 2, the Day of the Dead).
Spooky Meter II is the sequel to 2021's Spooky Meter, which is also available again this Halloween season.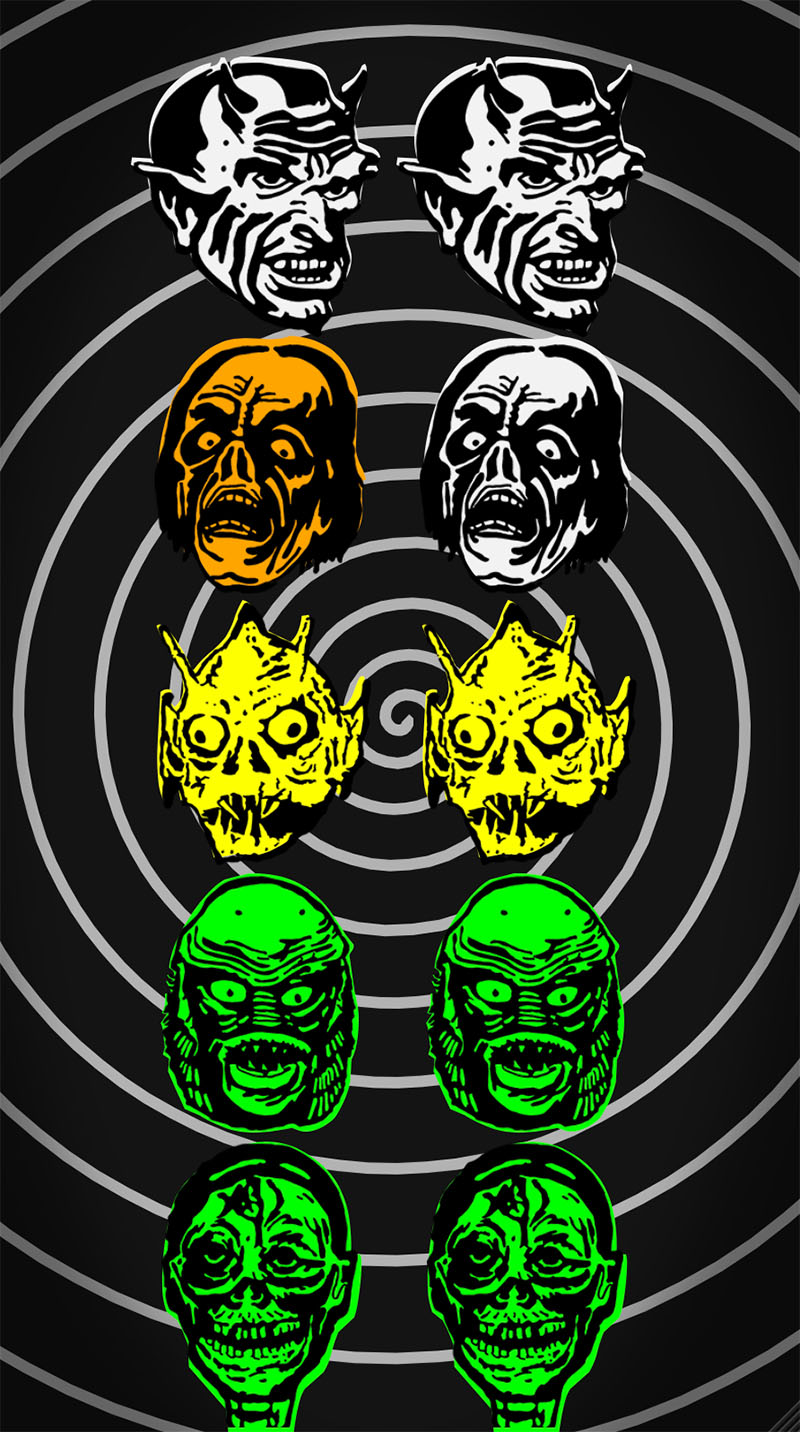 Supported Systems
macOS: 10.9 Mavericks or higher. AAX, VST3, and AudioUnit. 64-bit DAW required.
Windows: Windows 7 or higher. AAX and VST3. 64-bit DAW required.
32-bit versions are not available.
View Release Notes