Mulligan Updated: More Power, More Ease
Nov 14, 2022
We are pleased to announce the release of Mulligan 1.4. This is a free update for all existing users. It brings a slew of upgrades and new features to Mulligan, our hands-on plugin controller app for Pro Tools.
MULTIPLE SIMULTANEOUS CONTROLLERS
All connected MIDI devices can now be used at the same time with Mulligan.
YES, that means now you can create composite controller setups, enabling you to mix and match the best-suited knobs and buttons across different MIDI controllers. For example, you could control the Pro Tools transport using the dedicated transport buttons on your Novation keyboard, while a Midi Fighter Twister handles plugin and track duties. Or, you could keep one compact controller for plugins in the mix position, and a second larger controller across the room, at an instrument station or in a vocal booth.
Each controller gets its own MIDI map, for the ultimate in flexibility, while a per-device bypass allows controllers to be switched in or out of the Mulligan system.
NEW IN-APP HELP SYSTEM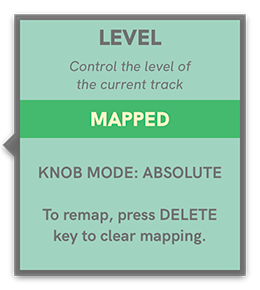 In our efforts to make using Mulligan as straightforward as possible, we have overhauled the in-app help system. The key component of that is our new Mapping Assistant popup window, which aids in setting controller mappings.
Mapping Assistant automatically appears next to whichever command you have highlighted in Mulligan, to walk you through mapping it. It explains more about what the command does, and offers instructions for how connect it to the knob or button of your choice.
We have also added a Learn menu for easy access to the PDF manual and quick start tutorial video.
TOUCHOSC APP SUPPORT
The TouchOSC app by Hexler is a modular control surface that runs on any computer or mobile device. We have added custom MIDI output to Mulligan that enables TouchOSC displays to show live updates of parameter and plugin names.
A new Starter Pack for TouchOSC is included in the Mulligan download, which provides a plugin controller layout optimized for iPad. Using TouchOSC's built-in editor, you can modify that layout however you like. Drag and drop the dials and buttons into your preferred arrangement, and add as many additional controls as you wish.